Page 268 - index.html
P. 268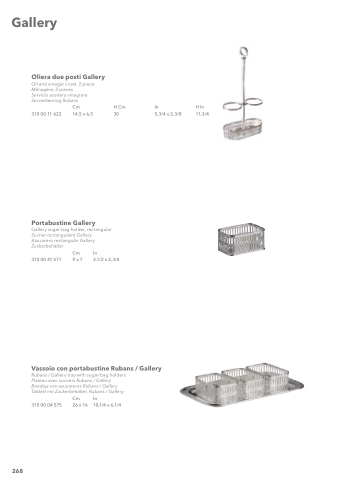 268
Nature Buffet
La nuova linea Nature Buffet nasce dall'esigenza di proporre nuovi materiali dalle tonalità calde, sia visive sia tattili, per andare incontro alle richieste ed alle nuove tendenze di mercato.
Il buffet è composto da alzate di dimensioni differenti, su cui riporre vassoi, ripiani di diversi materiali, porcellane e cestini in tessuto; per creare l'esposizione più adatta ad ogni tipo di buffet: dalla colazione al coffee break, dal banqueting agli aperitivi, senza dimenticare la pasticceria ed i prodotti da forno.
I vassoi in massello di noce che si affiancano alle pietre, le porcellane dalle linee pulite e i cestini pane in misto lino: materiali naturali e di alta qualità che si accostano per dare vita ad un buffet caldo e sensoriale che fa sentire i clienti a casa propria.
The new Nature Buffet line range comes from the need of offering new materials with warm tones, both to the sight and to the touch, in order to meet the requirements and the new trends of the market.
The buffet is made up of podia with different dimensions, on which can be placed trays, tops made from various materials, porcelain items and fabric baskets, in order to create the best display for any buffet: from breakfast to coffee break, from banqueting to the aperitif, and for bakery and pastry as well. Solid walnut wood trays matching with stones, porcelain items with clean lines and linen-blend bread baskets: natural, high- quality materials combined to set up a warm and emotional buffet, to make your customers feel at home.